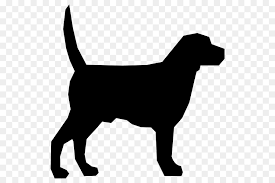 Reading about the high statistics of mental illness, anxiety and depression that we seem to be experiencing in the UK, I am wondering how these conditions are measured today.  I am also wondering, in particular, how well young people are being introduced to the fact that emotions are signals, not something to be afraid of necessarily.
We were with a friend last night who was talking about how she has learnt that when she goes down into a dark mood it is actually signalling a transformation that is often creative. I can relate to this personally as I have spent much of my life trying to avoid feeling glum and doing all I can to stay 'up'.  But as I have become older and – who knows! – perhaps a little wiser, I am far less afraid of those down feelings and have come to recognise them as helpful messages, possibly to go more gently, to take more time out, not to push against life and be willing to accept some disappointments.  Sometimes the words of a poem will arise from these low moments.
I guess in an era of celebrity lifestyles, Facebook and Instagram, young people get the impression that life should always be perfect.  Rejection, disappointment, failures, mistakes can all take on a stronger impact than they would if one was living in different times when one wasn't surrounded by images of perfect models and smiley happy people.  But disturbing emotions and experiences are part of human life and we can't and should not try to protect ourselves from the reality that any human life includes suffering, often as much as it includes joy.
So I was horrified to read that students will be allowed to skip exam topics that they find 'upsetting'.  Apparently staff at leading universities have been told not to include disturbing subjects in the compulsory part of academic assessments.  The list of sensitive topics in the Sheffield University guidelines includes faith, religion, sexuality, rape, abortion, torture, death and bereavement, as well as LGBTQ topics.
What are we doing in trying to shelter students from these areas of life that are a fundamental part of our human history?  Death and bereavement are as much a part of life as birth: how does it help young people to try to paint them out in case they get upset by the idea?  It seems those who claim to be upset can then resit the exam later… which, I am sorry, call me a cynic, seems like a great excuse for a bit more revision time!
Yes, much of human life, history and behaviour is profoundly upsetting but it is part of the whole picture.  We just reinforce the concept of 'everything must be easy and perfect' if we don't explain the darker side of things.  And how can the next generations work towards improving human behaviour if they don't understand that throughout history there has been murder, violence, robbery, torture and death?  How can they know the horror of the two world wars if we do not continue to remind them that their grandfathers lost their lives in the mud and therefore wars should be avoided whenever possible?