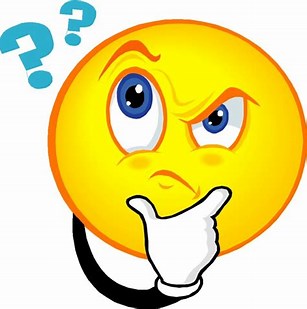 As humans we define ourselves and our lives by the stories we tell ourselves. But those stories are often constructed from a faulty memory and aren't always true. They can be helpful or unhelpful. For example, I used to say "I had a really happy childhood" and I think I did, in the main. But then friends would point out that it can't have been that easy, necessarily, to move from sunny Portugal to the grey North of England when I was 4, change schools frequently, nor can it have been easy that my mother had a depression for several years. So how happy was my childhood really, I wonder? Was it a story or the truth?
Thinking about it now, I believe that this story was, in fact, quite a helpful one to me. Whether by nature or nurture I am someone who prefers to look on the bright side of life and if I embellished a little of my happiness in early years then I think this has been more useful than me dwelling on all the aspects of life that were missing or could have been better.
On the other hand, creating a fantasy can just equal a denial of reality, so I am grateful to those friends who made me delve a little deeper into my feelings about my past and helped me to put it in context.
The stories we hear from our parents can shape our sense of ourselves should they categorise us as siblings. My older sister was always referred to as "the intelligent one", my brother mad about cricket and me mad about ponies. It's too easy for parents to label siblings in ways that box them into a story that may simply reflect a passing phase. But those stories one picks up from parents about religion, politics, the way things should or should not be done, linger on into our adult years. I suspect I am not alone in catching myself checking whether I am still, years after their deaths, trying to gain my parents' approval! And, therefore, I continue to re-define what was fact and what was opinion, what was theirs and what is mine.
There was a period in the 80s and 90s when therapists tended to focus their clients' attention on what was wrong in their childhood, to find something to be angry about or someone to whom to direct blame. Whilst it is helpful to understand one's childhood patterns, I fear this has led to the tendency to focus on the negative, the sense of victimhood and offence that we witness today. Being a victim of an event or experience deserves compassion and understanding. But it can disempower us and will not change whatever experience we have had in our past. How can we change or right wrongs for ourselves or others if we continue to adopt a helpless-hopeless perspective? And we need to be honest with ourselves that adopting the role of victim does have a pay-off in that it may well gain us special attention. It can also mean that others treat us more gently. But it may silence those around us from speaking the truth, which may be less helpful.
The habit I notice when listening to stories on the radio recently is the way people begin their sentences with "as a single mother", "as a black person", "as a trans…" "as someone from a poor background" and I wonder what their purpose is in mentioning these statements. Are they asking for special treatment? Or are they proud of the way they are identifying themselves? It's a question.
I have been wondering what stories Harry and Meghan have been telling themselves. It seems they have decided that the world is against them in the UK, that the grass is greener and quieter in Canada, although I gather they are already encountering paparazzi in the woods around their house. It's a valid decision, of course, though I feel it is a shame. A few unpleasant media stories or tweets do not add up to the opinion of a whole country. If politicians, celebrities or journalists took the trolls and criticism too seriously we would silence a whole population.
Harry has done such good work with his Invictus and other projects, Meghan was welcomed and, as an intelligent, articulate, successful and beautiful woman could have been an amazing role model for black, mixed-race and ethnic women growing up in the UK. She could have done so much to aid integration in our country, which, when you look at the far-right movements developing across Europe and the world, is, after all, a pretty tolerant place. And so I wish they had told themselves a different story.
As I enter my 70th year, I become aware of the stories I have been telling myself about ageing. I listen to the stories my friends are describing of what it means to get older and be reminded on a daily basis that one's body is not what it was! I remember how, when I was in my early 40s and much slimmer than I am now, I decided I was too old to wear jeans. Where did that come from? I chose to open a new chapter and still happily wear jeans today.
There have been times when I have felt older than I do today, despite a younger body. That has reminded me that age is, in fact, a number and the stories we tell ourselves about what it might be like to reach a particular age can often be totally inaccurate. We have a delightful neighbour, Jack, of 90 who is lively and great company and looks about 70 years old. I am a colleague of Shirley Conran and, in her 88th year, she is still full of life, ideas and energy. And so I am having to re-adjust my expectations and associations of age and be open to the possibility (but not certainty) that it could be better than I had feared.
The stories we tell ourselves shape our daily existence, our mental and physical health. We need constantly to reflect on what scripts are running through our minds, stop and check whether they originated in our own hearts and minds or elsewhere, and whether they are useful or damaging.
I heard a few examples this week that made me think further about this:
When discussing a rugby player who had sadly died young, his team were putting on a match, saying "it's what he would have wanted". Of course, they don't know what he would have wanted but it was a useful story as it brought the team together to comfort one another and to celebrate their lost friend.
The son of a friend of mine who had recently started a new job had an accident and broke both elbows. He comforted himself by saying it was a sign that he needed thinking time.
A friend broke their ankle on the ice the first day of their skiing holiday but rather than moan about how unlucky they were, they told themselves that they were lucky that they had not broken their neck!
We shape our identity around these stories of whether we are a lucky person, whether a meeting with a spouse was destiny, whether what we have achieved in our lives has been successful enough or not, whether our lives have been good enough. The important message, I feel, is to listen to what is in our mind, challenge outdated stories and create a narrative that helps us live well today, in the moment, and supports us in facing our future, whatever that may be.
I wonder what stories have you told yourself? And whether you have had cause to question and alter them over the years?