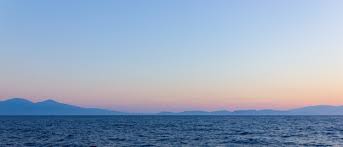 I wonder if you have these moments too?
It's dusk. The sky is a cloudless aquamarine blue, the magnolia tree a shadowy silhouette, its branches dark and skeletal against the setting sun. There's a North Star above next-door's apple blossom and it seems to be flickering a hello.
In front of me is a plate of pasta with a sauce of garlic leaves, spinach and walnuts. Delicious. A glass of Shiraz and a candle sit side by side on my wooden marquetry table.
These are my liminal moments. Not every night, but several times a week when I sit alone and contemplate the evening and end up somewhere between this world and another. A place where my mind wanders far away, dancing somewhere among the stars and touching all the places and people I have visited in this life of mine, thinking of war and autocracy, democracy and the longing for wise leaders who will bring us peace.
It doesn't happen without some intention. It would be too easy just to continue to listen to Radio 4 burbling on in the background while I eat supper. I need to make the decision to have this quiet moment of reflection. And, to be honest, I am not sure I could do touch this quiet space without music and a glass of wine. The combination – and I am talking of a glass or two, not a bottle! – whisk the practical problems of the day out and into the dustbin of my thoughts, to be overtaken by something more conceptual, something beyond me, something sort-of out of reach.
Tonight, I listen to a Portuguese guitarist, Ricardo Martins, who I have just been in contact with to come to our villa in the Algarve during the May half term, to play us some Fado and traditional Portuguese music. I want to introduce my grandchildren to the music of my childhood, the music my mother used to sing around the house, the music that touches me in a way I can't describe, that just goes straight, like an arrow, to my heart, and often brings tears to my eyes or a smile to my lips.  It's not always Portuguese music.  It could be Ludovico Einaudi, Deborah Wiseman, or Beethoven.  Last night I listened to Keith Urban and country music also moves me in an emotional way other music doesn't. But the sound of a Portuguese guitar is magical.
I don't think I could reach this liminal space without the music. It brings everything that matters into focus – my family, friends, the vase of daffodils on the table, the shine on my spoon, the pretty coloured handmade glass I hold in my hand, made by Adam Aaronson, who had a glass studio near my house in Fulham when I lived there. And in these moments I question my decisions, why I moved from this place to another, and also sometimes find the answers to some of the questions that present themselves to me now.
As I did make those decisions, then here I am, and the dark is cloaking the sky with night, and the music is making my foot tap, and all the world, and all its trillions of beings, and the multitude of cells of being, are one.